Careers information and guidance
At BBG Academy all students receive a range of careers information through form time activities, assemblies, curriculum lessons and drop-down days. This includes fortnightly Start Profile activities, visits from employers or employees, charities, colleges, sixth forms, apprenticeship representatives and University students. Students will take part in activities that are linked to specific industries such as STEM or general careers-based activities such as CV writing or employer desirable skills.
C&K Careers works with BBG Academy to provide students, from Year 7 to Year 11, with independent careers information, advice and guidance, helping students, when they need it, to make important decisions and choices about their future plans. Our Careers Adviser, Rachel Morgan is fully qualified in careers guidance and has many years of experience working with our students at BBG Academy.
Meet the Team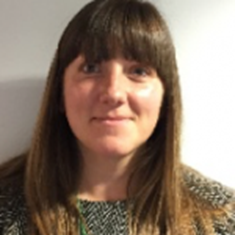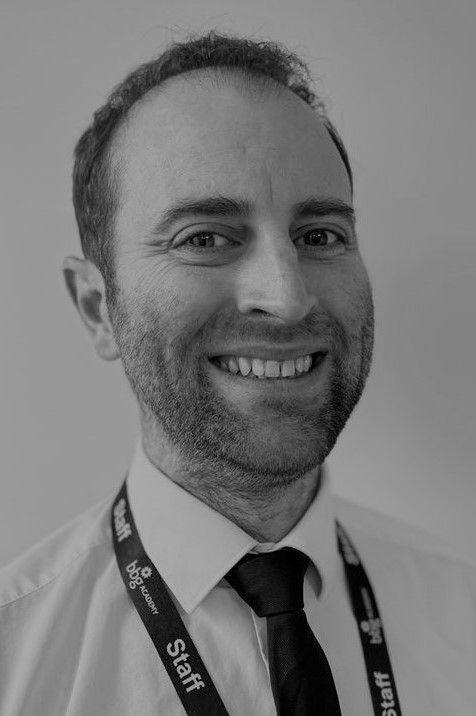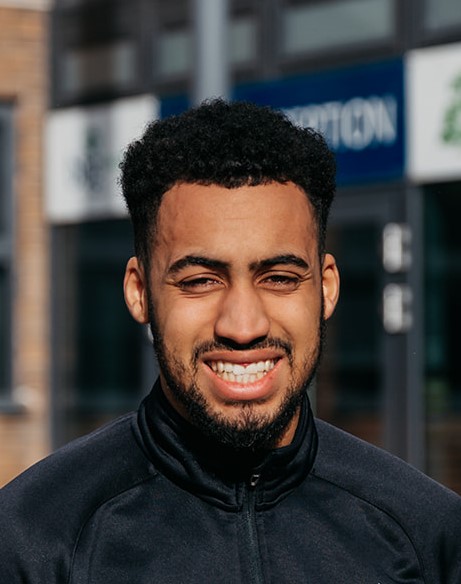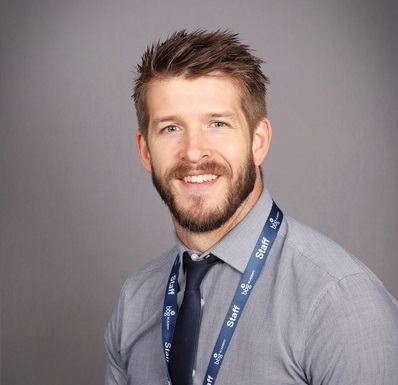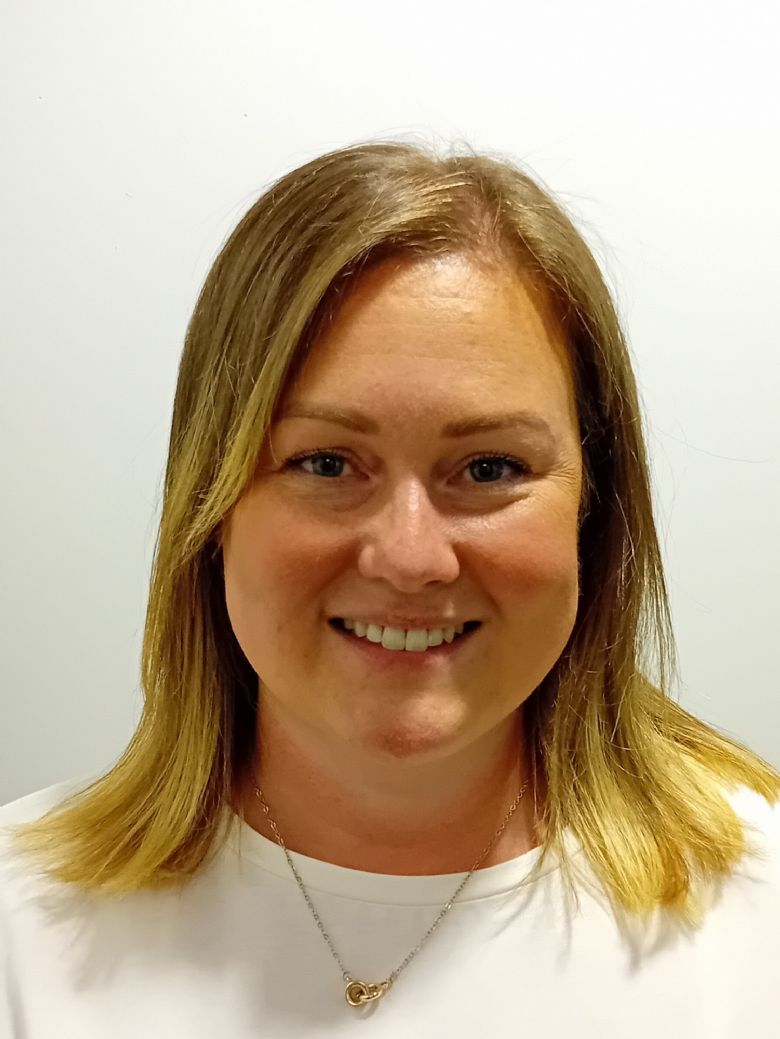 To contact the careers team:
If you are an external provider and wish to contact the academy please see our Access Provider Policy
If you are a parent and wish to discuss careers:
Email: [email protected]
Telephone: 01274 871225
If you are a student and wish to discuss careers, please contact your Form Tutor or Head of Year.
Our C&K careers adviser supports students by:
providing information, advice and guidance on careers, college, sixth form, apprenticeships and University;
offering one-to-one appointments, group sessions and the opportunity to drop-in at the small meeting room during lunchtime to ask questions, pick up information and discuss your plans;
attending parents' evenings, options evening and exam prep evenings to meet with you, your parents and carers;
providing the latest school, college and apprenticeship destinations information of students that left BBG Academy last year.
Information for Employers
Could you support the academy and our young people to have better informed choices?
New British evidence shows that the more employer engagements a young person has in school the less likely they are to become NEET (Not in education, employment or training). They have improved confidence in progression towards their ultimate career goals and over their lifetime their earnings are higher than those with fewer contact opportunities.
We are keen that our students can access opportunities first-hand to experience and learn about the world of work. Direct contact with you can ensure our young people, and their families, have realistic and relevant information available to them about the jobs of the future and the pathways to them.
There are a number of ways to engage with our young people i.e. attendance at a careers fair, a talk in the academy, mock interviews or even the setting of a business or enterprise challenge.
This is an opportunity to:
highlight the job roles and career opportunities within your business or sector;
help develop a talent pipeline for your business or sector;
showcase your business to potential customers or influencers;
achieve some of your CSR or Responsible Business objectives;
offer a staff development activity, particularly for Apprentices around their communication and presentation skills;
create PR opportunities highlighting your work supporting young people and the wider community.
If you would like an informal chat to discuss your ideas please contact Ian Aindow, Assistant Headteacher and Careers Leader [email protected]
Start Profile
Help your child to explore their future
As part of our commitment to prepare students for a rapidly changing world, we are delighted to announce that we are using an innovative online resource called Start.
Start will help your child to connect with their future career potential, develop their employability and help them to explore future career and study options at the academy or at home.
How should my child use it?
We have asked students to log on to their own account for Start, but it is accessible anytime on computers and compatible mobile and tablet devices.
Your child will personalise their profile on Start with details about their skills, qualities, interests and work preferences. This provides a starting point for them to explore information matched to their personal preferences and interests. As they update their profile, Start will personalise this information, helping them to navigate the thousands of jobs, courses, providers and opportunities available. Start will help students to understand where they are on their journey and what's important as they make their choices at GCSE, post-16 and post-18.
We encourage you to use Start with your child at home. Encourage them to rate jobs, qualifications, colleges or universities so that we can see their preferences in order to support them better.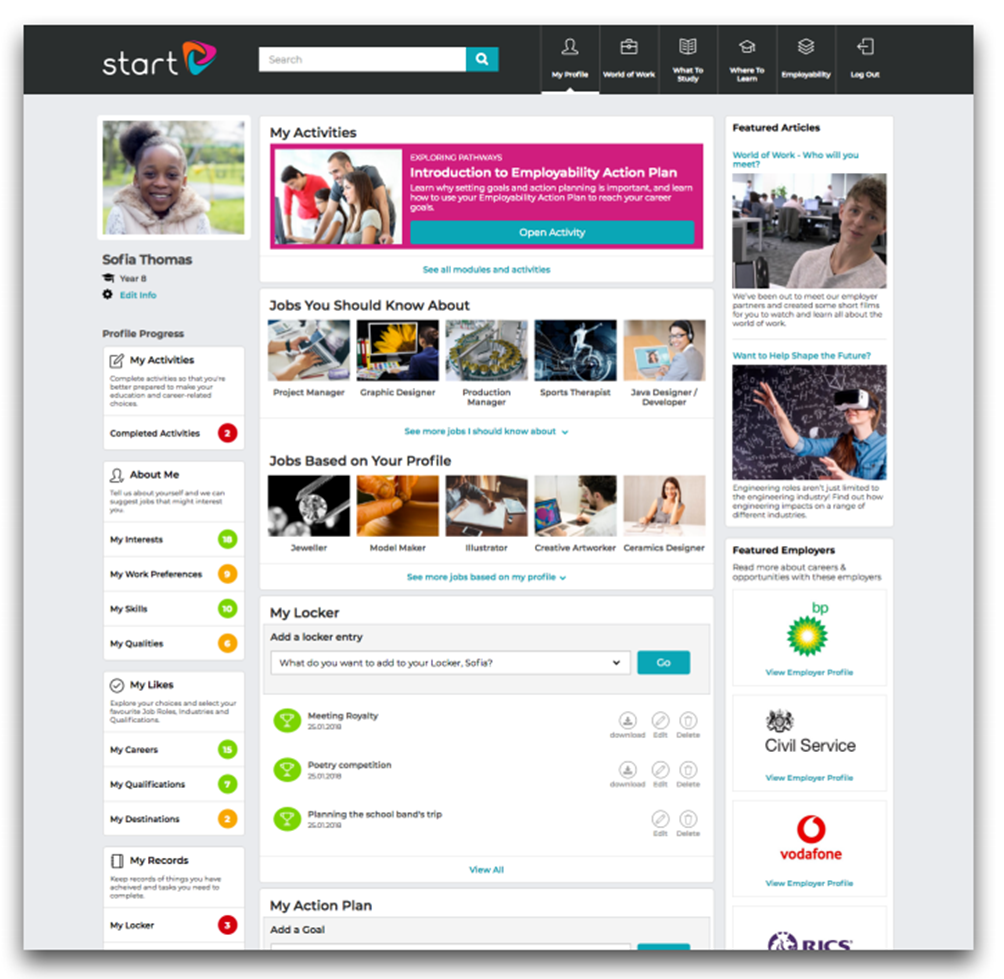 What if I want to use Start myself?
Parents can also use Start to find out more about jobs, training and study opportunities for yourself. Please do not log in using your child's user details and instead register yourself using the steps outlined below, creating your own username and password.
How to Register: Parent Guide
Go to www.startprofile.com and click Register
Enter your first name, surname, email address, postcode and gender
Tip: if you forget your username or password we will use the email address you provide to send you a reminder
Choose a memorable username and a secure password and click Get Started
Click Login and enter your username and password. Click Login
The first time you log in you will be required to complete the following:
Select "I am a Parent and would like to use Start with my children."